Hotel Information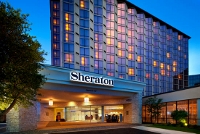 Sheraton Denver Downtown Hotel
1550 Court Place • Denver, CO 80202 • 303.893.3333
The REEA Room block has been filled. We understand that only rooms available at this time are for June 11 and 12, 2016. Please REGISTER online here or contact Sheraton Denver Downtown Hotel directly for room reservations. Request Special REEA room rate at 1.303.893..3333 and ask for the REEA 2016 group rate which expires 5/12/16. Room Reservations and Special Rate are not guaranteed.
ALTERNATE Hotels in the area:
If you are staying at a different location, look for the "MallRide" for ease in getting to The Sheraton.
ALSO there is a Light Rail service available for only $9 from Denver International Airport to downtown Denver, then Free shuttle a few blocks to Sheraton.
Area Information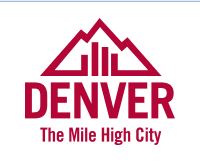 Add on a few days before or after our REEA Conference and enjoy the beautiful city of Denver!
VISIT DENVER, The Convention & Visitors Bureau website and learn more about where they have 300 days of sunshine, a thriving cultural scene, diverse neighborhoods, and natural beauty combine for the world's most spectacular playground. A young, active city at the base of the Colorado Rocky Mountains, Denver's stunning architecture, award-winning dining and unparalleled views are all within the walking distance from the 16th Street pedestrian mall. Upscale shopping awaits in Cherry Creek, while Denver's seven professional sports teams entertain year-round.
Looking to stay in the area? Use this link provided by the Sheraton with Downtown Denver Attrations and the popular 16th St. Mall outside our location.
Transportation Information
Sheraton Downtown Denver Hotel Parking & Transportation Information
Self-Parking: 0-1 hour: $12 Each additional hour: $6
Maximum daily rate: $37 Mon - Fri 5pm-4am: $12
Overnight rate: $37 Oversized vehicles $40
Weekend rate (day parking only): $12.00
Valet Parking: 0-3 hours: $29
3-8 hours: $35 8+ hours: $42
Overnight: $45 Oversized: $50
Airport Transportation
For your convenience, the following transportation options can provide airport transportation to and from Sheraton Denver Downtown:
Super Shuttle: 1-800 258-3826
Fox Limo Service: 303-882-0525
Denver Yellow Cab: 303-777-7777
Metro Taxi: 303-333-3333
Freedom Cab: 303-444-4444
Downtown Denver Transportation
RTD Light Rail
Offering over 30 convenient stations on several lines to get you to where you need to be! Convenient stations near the Sheraton Denver CO hotel located at 16th Street & Stout, 16th Street & California and Union Station.
RTD Buses
Local area bus service runs 365 days a year to the places you need to get to. With over 10,000 stops and convenient online trip planning, maneuvering the bus system is a breeze.
Attire Information
Business - Business Casual
Cancellation Policy
Conference Registration Cancellation Policy:
Cancellations received by midnight April 20, 2016 will receive a full refund.
There is a $100.00 cancellation fee for cancellations received after April 20, 2016.
Cancellations received after April 20, 2016 and before May 20, 2016 will receive a refund of 50% of registration fee less the cancellation fee of $100.00.
There is no refund for cancellations received after May 20, 2016.
IDW Cancellation Policy:
Cancellations for IDW Session - same as above
Registrations made for the IDW Session after June 1, 2016 will be charged an additional $25.00 late registration fee and are not guaranteed IDW Materials.
Nationwide Event Inclement Weather Policy:
Because REEA makes financial obligations based on the number of tickets sold for Events, we cannot refund tickets unless the event is cancelled by REEA due to inclement weather and written request is received within 14 days by the registrant of Event start date. If REEA cancels the event due to weather, REEA will provide a credit for conference registrations which may be used within twelve (12) months for another REEA event. There will be no refunds available for cancellations due to weather if the event itself is not cancelled. Any and all travel expenses that may have been incurred will not be refunded by REEA under any circumstances.
All requests for refunds for cancellations must be in writing and emailed/mailed to REEA Office to the address below with appropriate travel documentation cancellation within 14 days of the event start date. All refunds due to an illness, injury, death or emergency will be considered on a case by case basis by the REEA Executive Director.
Real Estate Educators Association
Kris Inman, Executive Director
Kris@REEA.org
REEA Headquarters
7739 E. Broadway, #337
Tucson, AZ 85710