Join us for REEA's own Gold Standard Instructor (GSI) IDW #1, #2 and #3!
"Gold Standard Instructor Development Workshops"
Virtually and Live and in person during our Annual REEA Conference
Save the Dates for Online Zoom Classes Coming in 2024!
REEA GSI Train-The Trainer - March 15 & 16, 2024 via Zoom
(You must be a REEA Member in good standing and a certified REEA GSI to take this class)
REEA GSI IDW #1 - April 5, 2024, via Zoom
REEA GSI IDW #2 - April 6, 2024, via Zoom
Live and in Person at our
2024 Annual REEA Conference in Memphis, TN
REEA GSI IDW #1 - June 26, 2024
REEA GSI IDW #2 - June 26, 2024
REEA GSI IDW #3 - June 29, 2024
All REEA GSI IDW classes are only $179/each.
REEA GSI members are welcome to join us for a refresher of any REEA GOLD IDW class for only $99.00 each!
As of January 1, 2021 all REEA Gold IDW classes must be taken in order; #1, #2 and #3.
---
INSTRUCTOR DEVELOPMENT WORKSHOPS
Instructor Development Workshops (IDWs) are offered by REEA Members across the country. See below for a list of upcoming IDWs and register today!
---
REEA GOLD STANDARD INSTRUCTOR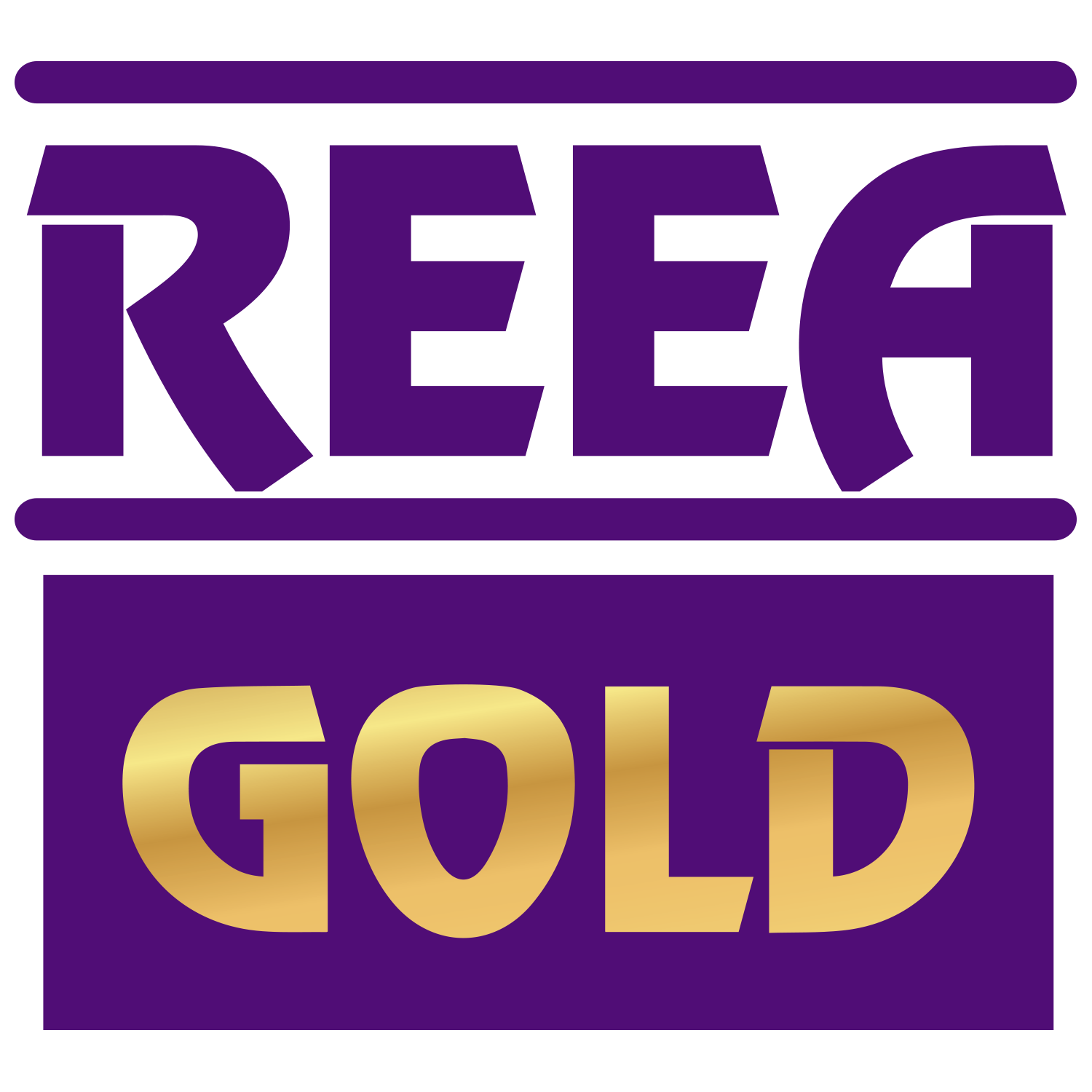 Instructor Development Workshop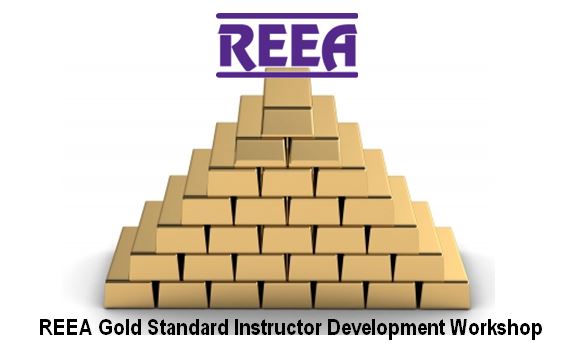 Become a REEA Gold Standard Instructor!
Contact REEA Headquarters to schedule or find a location near you!
REEA's Gold Standard Instructor Certification, a three-part Instructor Development Workshop series, is designed to enhance instructor delivery and improve student learning.
REEA understands the importance properly skilled instructors play in creating a highly engaging learning environment for students. With this in mind, REEA has designed the curriculum for the series of IDWs to support the development of this skill set. It provides critical training for both new and current instructors.
REEA's IDW series is available to support instructor training needs in your jurisdiction or region as well as your organization.
Take all three Instructor Development Workshops and as a Member of REEA you will earn your GOLD certification!
For Organizations and Jurisdictions Looking for Instructor Training Solutions, REEA Has Developed a Three-Part Series to Help
Boost the performance of your instructors to new heights
Enhance the student experience through engagement in the classroom
Increase student retention and improve student outcomes through activities and engagement
Increase instructor satisfaction by fostering a classroom environment that raises student confidence levels
Be known for offering Gold Standard instruction with certified instructors for every course delivered under your direction
Participants Will Learn How to Execute These Principles of a Dynamic Classroom
Self-examination of philosophy, styles and techniques causes greater awareness of instructor effectiveness.
Student engagement fosters increased learning.
Instructor effectiveness increases with expertise of the learning styles of today's students.
assessment tools into instruction ensures students are learning.
Use of new tools and techniques will create a dynamic, interesting, supportive, and fun classroom experience.
This Three-Part Instructor Development Workshop "IDW" is Designed to Enhance Instructor Delivery and Improve Student Learning
IDW #1 - Lays the Foundation of Interactive Learning and Self-Assessment
IDW #2 - Applies the Principles in Classroom Activities
IDW #3 - Explores Cutting Edge Tools & Technologies That Make Teaching & Learning Fun!
---
Is your organization or jurisdiction interested in hosting an Instructor Development Workshop written by some of the "Best of the Best" in the industry?
Contact REEA Headquarters for additional information and scheduling.
---
Looking for an IDW to present in your state? Contact REEA at Support@REEA.org to learn how we can bring these fabulous classes to you and your instructors.
Do you have an upcoming IDW you want to advertise? Complete and submit this submission form. (You must be a REEA Member in good standing in order to advertise your upcoming IDW classes on this page.)
Note: Except for the REEA approved Gold Standard IDW, REEA nor its Officers and Board of Directors endorse or sanction any IDW's listed here. We provide this list as a benefit to our members, and although we believe our instructor members are the best of the best, it is your responsibility to evaluate any course and/or instructor selected from this list per your normal protocol.
IDWs listed on this page are offered by REEA members in good standing. To submit an upcoming IDW that you will be presenting, please complete and return the REEA Upcoming IDW Submission Form to REEA Headquarters at Support@REEA.org or 520-609-2380.
Click here to learn more about becoming a member REEA and JOIN today!
---
UPCOMING IDWs
No upcoming IDWs to display...
---
REEA GSL
GOLD STANDARD LEADERS
---