Hotel Information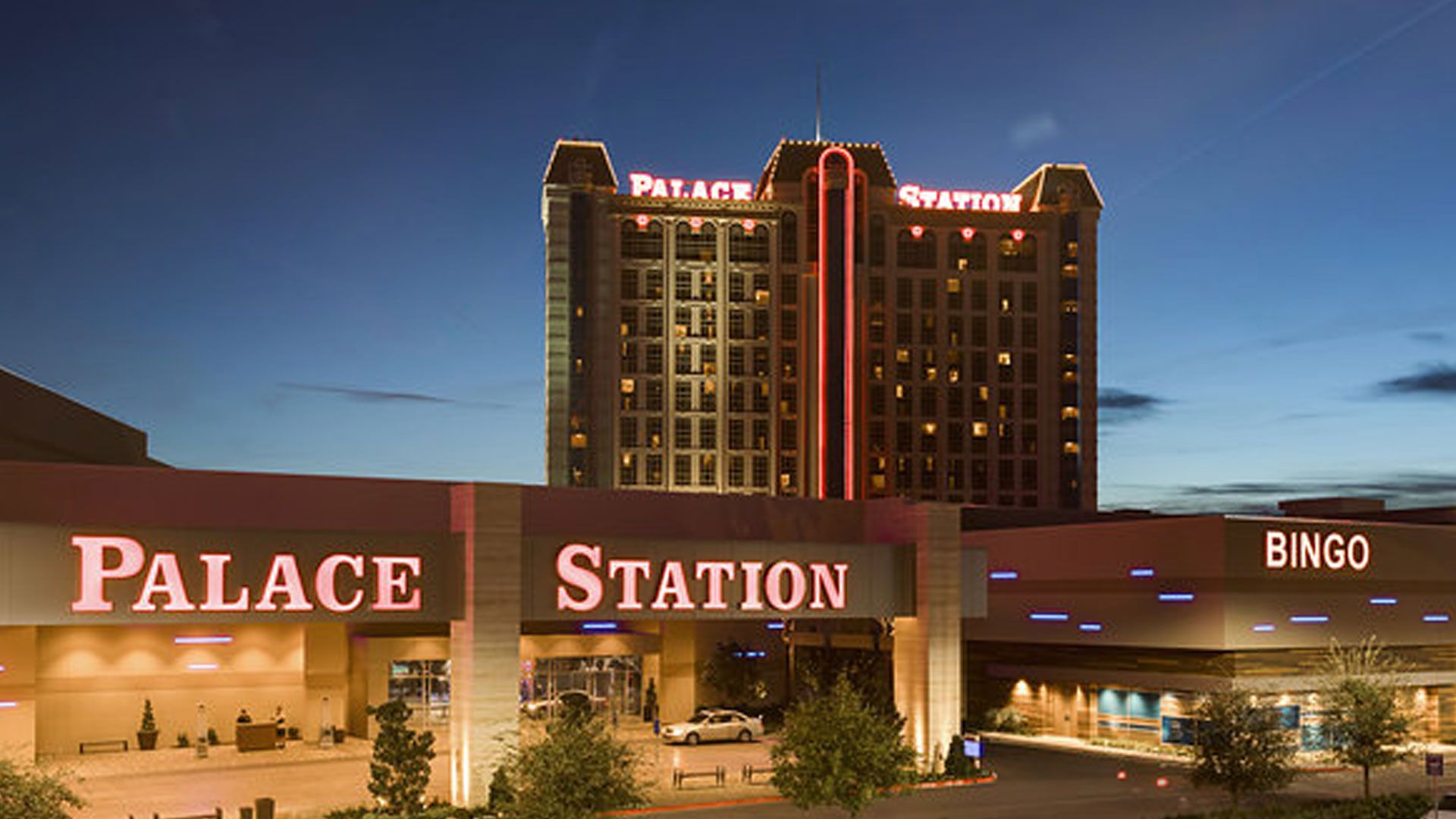 Palace Station | 2411 W Sahara Ave, Las Vegas, NV 89102 - (702) 367-2411
Special Room Rates available! Use this link and use code PCIREEA or contact the the hotel reservation line at 800-634-3101 to reserve within our block now. Please understand that all reservations must be made prior to cutoff date, May 26, 2023 or until our block is sold out. After that date there is no guarantee of our special room rate and at that time any remaining rooms will be released back into hotel inventory and reservations will only be available based on hotel occupancy at the prevailing selling rate.
Think Outside the Strip...two hundred million reasons to consider Palace Station Hotel & Casino. We are located five miles from (Harry Reid) McCarran International Airport, one and a half miles from the Las Vegas Convention Center and a quarter mile from the Las Vegas Strip. The property just completed a dramatic $200 million dollar renovation that encompassed every aspect of the guest experience. We offer 575 luxury rooms and suites in our newly renovated Tower. New restaurants, the addition of a high limit gaming area, a new Cinebarre movie theater and state-of-the-art bingo hall highlight just a few of the changes. We offer free self-parking and complimentary valet serivce for all guests. New Palace...Classic Vegas.
Hotel Service Fee includes:
In-room high-speed wireless internet
In-room local and 800 phone calls
Fitness Center access
Area Information
Las Vegas Experiences
June Temperatures: 64 degrees day – 46 degrees evenings
Things To Do
Clubbing The nightclubs typically open at 10:30 pm but know that for special events and holidays they may open their doors at 10 pm. For the most at popular clubs on the most popular nights people may start lining up at the front entrance one hour before the opening time.
Downtown-Fremont Street Experience 2.85 miles. Open 24 hours. No admission is required to access the Fremont Street Experience pedestrian mall, and most events and nightly concerts within are also free.
The Fremont Street Experience is a pedestrian mall and attraction in downtown Las Vegas, Nevada. The FSE occupies the westernmost five blocks of Fremont Street, including the area known for years as "Glitter Gulch", and portions of some other adjacent streets. The central attraction is a barrel vault canopy, 90 ft high at the peak and four blocks, or approximately 1,375 ft, in length.
The Four Queens and Golden Nugget are two of iconic casinos here. It is home to more than 10 casinos with many game tables. You will also find plenty of restaurants here.
The Strip Experience - Las Vegas Boulevard
The world-famous Las Vegas Strip -- is the central artery of Sin City and the main line to a majority of the city's best sights, gambling, food, and fun. With neon signs and dancing fountains along an eight-mile stretch of awesome, the Strip delivers sensory overload. The Las Vegas Strip is 4.2 miles long and runs from Mandalay Bay to the Stratosphere.
Lined with upscale casino hotels, the neon-soaked Strip is quintessential Las Vegas. As well as gambling floors, the vast hotel complexes house a variety of shops, restaurants (ranging from mainstream to high-end), and performance venues for music, comedy, and circus-style acts. Attractions like the soaring, choreographed Fountains of Bellagio, and the High Roller observation wheel draw crowds.
Booking Shows, Tours, Attractions
Booking Dinners and Dinner Shows
Las Vegas Tram Transportation. Las Vegas Monorail - The 4-mile air-conditioned, elevated system runs along the Las Vegas Strip from 07:00 and stops between 00:00–03:00, daily. Las Vegas Monorail, which runs for 4 miles along the Strip and has 7 stations that allow you to reach all the most famous hotels and attractions in a short time. The Monorail is the most complete, useful, and most used means of transportation in Las Vegas.
Three, smaller Las Vegas Trams operate on the West side of Las Vegas Boulevard, one between Mandalay Bay and Excalibur, and another tram that runs between Park MGM and the Bellagio Hotel and Casino. Each tram is free for riders and independently operated by the various hotels and casinos they service.
Taxi's and Cell Phone App Transportation Services.
On Your Own Excursions
Transportation Information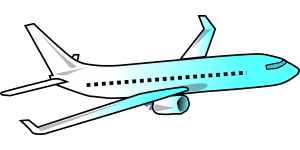 Harry Reid International Airport (www.harryreidairport.com) Address: 5757 Wayne Newton Blvd, Las Vegas, NV 89111 (702) 261-5100
Harry Reid International Airport is located at 5757 Wayne Newton Boulevard, just two miles from the world-famous Las Vegas Strip and 15 miles from downtown and is easily accessed via I-215, Tropicana Avenue, or Russell Road.
Transportation Information
Attire Information
Business Casual
Additional Information
Accommodations:
Please don't forget to book your hotel stay. See our Accommodations Link for details and information.
REEA has made special arrangements with the Palace Station for a special discounted room rates for our attendees.
Cancellation Policy
REEA CONFERENCE REGISTRATION Cancellation Policy:
All cancellation requests must be in writing with the reason for cancellation and sent to REEA Headquarters via email to Kris@REEA.org.
Cancellations received prior to midnight on May 1, 2023 will receive a full refund.
Cancellations received between May 1, 2023 - May 31, 2023 will receive a refund of 50% of registration fee paid.
There is no refund for cancellations received after May 31, 2022.
Due to unforseen changes with the COVID-19 Pandemic and REEA needs to cancel/postpone this event, your Registration fee will be returned and/or transferred to a future Annual REEA Conference. All other costs involved with your travel, lodging and/or any other expenses incurred by you is your responsibility. REEA and it's Board of Directors have the right to make changes to these policies at anytime.
REEA GSI IDW Cancellation Policy:
All cancellation requests must be in writing with the reason for cancellation and sent to REEA Headquarters via email to Kris@REEA.org.
There is a $100.00 cancellation fee for all cancellations received after May1, 2023.
There is no refund for cancellations received after May 31, 2023 as all materials and meals have been purchased.
Registrations made for the IDW Session after June 1, 2022 are not guaranteed IDW Materials.
Nationwide Event Inclement Weather Policy:
Since REEA makes financial obligations based on the number of registrations and exhibitor spaces sold for events, registration fees cannot be refunded unless the event is cancelled by REEA due to inclement weather and a registrant's written request is received within 14 days of the event start date. If REEA cancels the event due to weather, REEA will issue a credit for the registrant upon written request, which may be applied within twelve (12) months either to the next scheduled REEA Conference or another REEA event. All requests for credit must be in writing and emailed/mailed to the REEA Office at the address below with appropriate proof of travel cancellation within 14 days of the event's start date.
No refunds will be given for cancellations due to weather if the event itself is not cancelled. REEA will not refund any travel expenses that may be incurred under any circumstances. All requests for cancellation refunds must be in writing and emailed/mailed to the REEA Office at the address below within 14 days of the event start date with appropriate proof of travel cancellation. All refunds due to an illness, injury, death or emergency will be considered on a case by case basis by the REEA Executive Director.
Closing Dinner - Acknowledgement Statement:
By registering for the REEA Conference Closing Dinner, I understand that in the event that I and/or my guest is attending the REEA Closing Dinner and should cause damage, it is hereby understood & agreed that I/my guest are liable for such damage and will pay for such damages directly to the facility and relieve REEA of any liability arising there from.
Note: Your Name, city, state, phone and email will be avaible to all REEA Members as an attendee of this conference.
Inquiries and Questions are to be sent to:
Real Estate Educators Association
Kris Inman, National Executive Director
Kris@REEA.org
REEA Headquarters
7739 E. Broadway, #337 | Tucson, AZ 85710 | 520.609.2380 | Fax: 520.296.6006
Sponsorship of activities by vendors or regulated entities at this conference or meeting shall not be construed as an endorsement by REEA of the sponsoring entity or of the products, services, policies or positions. The sponsorship is not intended by the vendor or regulated entity, nor should it be construed by anyone, to influence the decisions of REEA and its representatives.