REEA Buddee Request Form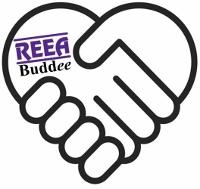 The REEA Buddee is quintessential to collaboration and membership retention. As our membership grows, REEA Buddies will help us continue to meet our new members and their expectations and meet the growing need for mentors. Our membership is flush with experience and knowledge; the whole reason people join! New members hope to gain insight and knowledge and make a new friend or two in the process. Being a mentor will take it one step further by giving them someone they can count on during their first year to help answer questions and bring them into the fold.
If you're a new member who would like a mentor, select "I would like a REEA Buddee" below. If you've been a REEA member for a while and would like to become a mentor, select "I would like to be a REEA Buddee Mentor."