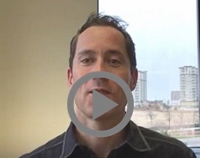 In 2016, under the steadfast leadership of our Executive Director Kris Inman and our committed Board of Directors and volunteers, REEA has grown in membership, programming and financial resources. In my many years as a REEA member, 2016 has been the most exciting year I've seen...however, the best is yet to come!

In order to achieve our organizational objectives for 2017 and beyond, we've decided to expand our staff team to include a part-time marketing and administrative assistant. One of our key initiatives is to improve the quality and quantity of communication you receive from REEA. This role is going to be instrumental in executing the strategies and plans that our Communications team of volunteers have put together. Please share this exciting opportunity with your friends and colleagues. The position posted here on the REEA website and is linked as well on the REEA Facebook page.

Thank you for your continued support and promotion of REEA and our valuable mission, it's all of you that make the real estate industry what it is today and what it will be tomorrow.